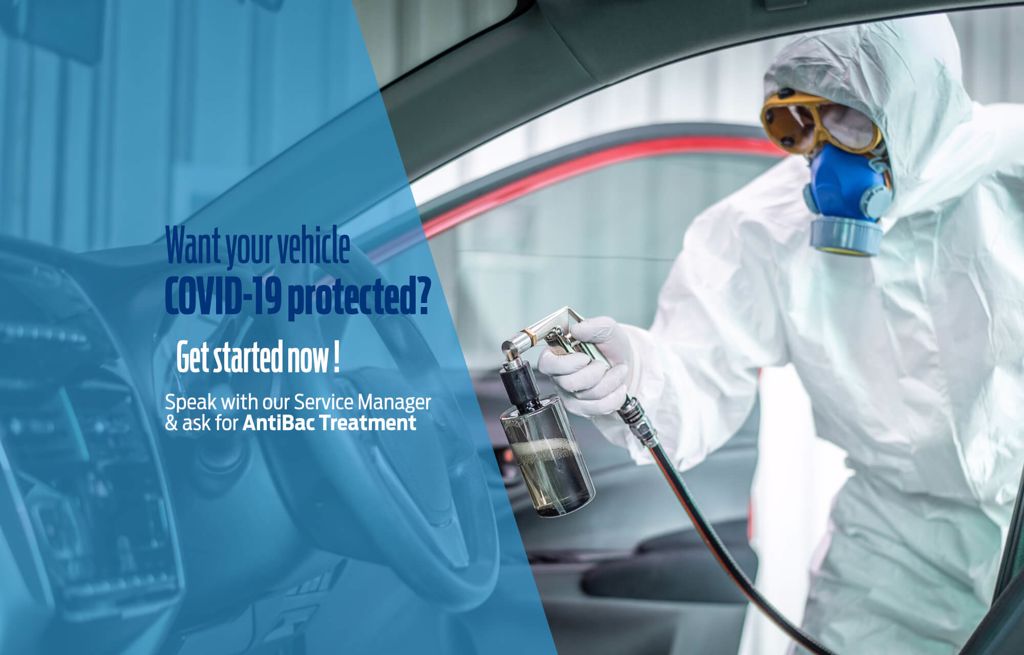 PROTECT YOUR VEHICLE

Antibac fumigation is a process involving atomization of a special anti-bacterial solution into an ultra-fine mist containing hundreds of millions of microscopic nano-sized sterilizing particles. This ultra-fine mist penetrates all areas of ventilation system, killing hard-to-reach areas that have developed the growth of germs and bacteria.

Talk to our service representative to arrange an appointment. We can arrange to pick up your vehicle following quarantine guidelines.
Dearborn Motors Co., Inc. Countermeasures for the Corona Virus Pandemic (COVID-19) Pandemic
SAFETY FIRST!
Here's what to expect when you bring your Ford for service in our dealership. We care for your health, safety, and peace of mind and will continue to be your reliable partner in good and bad times. We are here for you.
You may book a service appointment by phone call or online.
CALL US.
02 8842 3681 local 8012 to 8016
0917 840 1054 (globe)
0920 960 8214 (smart)
WE CALL YOU.
To begin the booking process, please input the following required information when sending us a message and customer service will call or text you.
Name:
Phone number:
Email address
Ford vehicle:
Plate number or conduction sticker number:
BOOK ONLINE.
Dearborn Motors Co., Inc. has seven official Ford dealerships in Luzon:
Stay safe and healthy.
Thank you for choosing our Ford dealership.
Service Centre Hours:
Monday to Saturday: 7:00 AM to 5:00 PM
Sunday: Closed